Apply for One of Our Mt. Pleasant, South Carolina Landscaping Jobs Today!
If you love nature and making landscapes beautiful, apply to join our team at Pleasant Landscapes. Our landscapers and designers provide a wide range of installation and maintenance services for homeowners in the greater Charleston, South Carolina, area. Not only do we provide a great working environment with limitless opportunities to learn and develop your skills, but we also offer: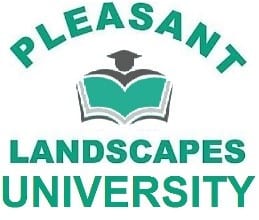 Competitive wages
Paid vacation
Safe and well-maintained equipment
Relocation assistance and company housing
Continual education in regional landscaping and hardscaping best practices
4-Day Workweeks (work four 10-hour days, Monday through Thursday)
The Beach is Only Five Minutes Away! Enjoy 3-Day Weekends every week visiting the food scene, nightlife of Charleston. Only a 1.5 hour drive from Myrtle Beach
Flexible Scheduling so you can take time off to be with your family when you need to be there for the 4th grade play, soccer practice, etc.
PLU - Pleasant Landscapes University -- Earn credits, get bonuses, and grow your skills with our online and in-person training. We'll teach you the tools of the trade, turf management, equipment, and more!
Apply today to one of our landscaping jobs and join a team of top-tier landscapers that treat employees and clients like well-respected members of the family!
Demand for high-quality landscaping is increasing in the greater Charleston, South Carolina, area, and that means we look for experienced and hard-working landscapers. All landscapers, craftsmen, technicians, and design specialists with gardening or landscaping experience are invited to apply to one of our landscaping jobs.
We're looking for landscapers who:
Can communicate clearly and personably to clients and teammates.
Strictly follow safety standards, South Carolina building codes, and our company project guidelines.
Value customer satisfaction and resonate with our "No-Hassle, No-Excuses, No-NONSENSE, You'll Love It!" Service Guarantee.
Are detail-oriented in every aspect of landscaping design, installation, maintenance, and repairs.
Have experience with common landscaping plants, sod varieties, pests, and drainage issues in South Carolina.
Demonstrate integrity, motivation, and willingness to learn every day.
Are experienced in key aspects of hardscaping, pool construction, or the construction of outdoor living spaces and kitchens.
Learn more about Pleasant Landscapes
We want success for every one of our employees. If you love building high-quality landscapes and learning new horticultural practices, apply today!
Our commitment to great customer service and customer satisfaction starts with our team. If you excel at both landscaping and friendly customer service, please consider applying for these open positions today.
Our available positions expand frequently. Call us at (843)886-9314 to learn more about our seasonal positions and future openings at our local branches.
About Pleasant Landscapes
Pleasant Landscapes is a landscaping installation and maintenance company that serves Mt. Pleasant, South Carolina, and the surrounding area. Our full list of services includes:
Landscaping Design, Installation, and Maintenance:
Services for Hardscapes, Swimming Pools, and Outdoor Living Spaces:
Experienced Landscapers Are Welcome to Apply
Many of our clients become long-term customers of our full-service lawn care programs. Our services can range from simple plant installations to full landscaping renovations and backyard constructions. Jobs range from large to small, but it's important that every landscaping job delivers on customer service, high-quality work, and long-term customer satisfaction.
Our Customer Service Guarantees
At Pleasant Landscapes, we offer two guarantees to our customers. We give a "No-Hassle, No-Excuses, NO-NONSENSE, You'll Love It!" Service Guarantee to all of our full-service lawn maintenance customers. That means a focus on customer satisfaction is absolutely critical. We offer return visits for unsatisfactory visits at no charge. Our lawn maintenance supervisors and technicians must be extremely detail-oriented to provide high-quality services every day.
For customers of our designing and building services, we give a customer service commitment. If you're assigned to a design, build, or installation project, our key tenets of service include:
Friendly communication and clear answers to all of our customers' questions.
Adherence to state and local building code standards, as well as the use of best regional practices.
A focus on safety for teammates, customers, and the surrounding property.
Clearing away all debris and signs of construction after a project is finished.
If you also value customer service and take pride in your work, apply for one of our open positions today!
Contact Us to Learn More About Open and Future Landscaping Jobs with Pleasant Landscapes
Pleasant Landscapes serves the greater Charleston, South Carolina, area, and we specialize in providing high-quality landscaping services. If you have a landscaping background and enjoy working in a fun, friendly environment, we invite you to apply to one of our open positions. Click on one of our applications above. You can also contact our office at
(843) 886-9314
or
info@pleasantlandscapes.com
for more details.
What Are People Saying About Pleasant Landscapes?
Pleasant Landscapes proudly serves the Mt. Pleasant, Charleston, Daniel Island, Goose Creek, Hanahan, Isle of Palms, James Island, Johns Island, Moncks Corner, Seabrook, Sullivan's Island, and Summerville, South Carolina areas.
Rest easy with landscape services from Pleasant Landscapes. From lawn care, tree care and plantings to seasonal clean-up, your property will always be pristine.